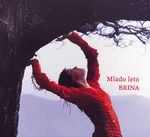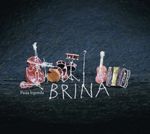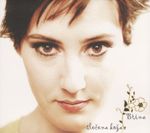 The establishment of the ensemble 'Brina' – named after its lead singer Brina Vogelnik – was brought about in 2003 with a desire for a fresh and more bold musical approach. Brina's seven-member ensemble draws its musical motifs from traditional music, which is brought back to life and rearranged, producing a repertoire consisting of original pieces.
Members:
Brina Vogelnik - vocals
Jelena Ždrale - violin
Blaž Celarec - percussion
Nino de Gleria - electric bass, double bass
Drago Ivanuša - accordion
Luka Ropret - guitars
Aleš Rendla - drums
2004 - Mlado Leto
2006 - Pasja Legenda
2011 - Slečena Koža
You can get it
here
.