Demolition group comes from Slovenia. They started in 1983 under the name Gast'r'bajtr's. In those days they played their own typical variation of white funk. As Gastarbeiters they released two LP's in former Yugoslavia. In 1986 Gastarbeiters transformed their music into a fusion of heavy metal, funk and electronic rhythms. They felt the name Demolition Group was right for the new style. The band's music is an energetic fusion of electronic and acoustic drums, rock and funk oriented guitars, neurotic saxophone and specific vocals.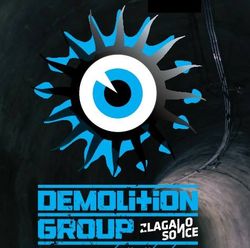 01. Kapital
02. Lažje je imeti psa
03. Kaplja
04. Dan brez
05. 99
06. Včasih tko
07. Slab gospodar
08. Da bi bil iskren
09. Tesnoba, stran in cvetoče polje
10. Zato ker smem
11. Zlagano sonce
12. Funkscape, posnetek projekta Sinntetic Liquid
13. Intro
You can get it
here
.