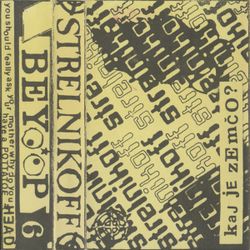 A rarity from my hometown band! Enjoy!
A1 The Very Sad Story Of...
A2 Saynee Ikkorumovidax
A3 S.M.R.
A4 Balad Of Undertakers Daughter
A5 Motorfuck
A6 Gundy, Stupid Gundy
A7 Heavy Mental Retarted
A8 Banzai!!!
A9 Valhalla
B1 Saynee...
B2 S.M.R.
B3 Valhalla
B4 The Very Sad...
B5 Sayne'e
B6 .R.M.S
B7 ...Srekatrednu Fo Dalab
B8 Allahlav
B9 RetfadlihnraMadluS
You can get this
here
.