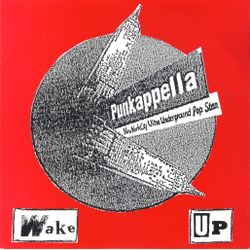 Punkappella is American-Slovene music project. The members of Punkappella come from Maribor, Slovenia and New York City. Rehearsals and recordings take place is New York City, where the project is based.

The Punkappella concept is simple. As a matter of fact, simplicity itself is the concept of Punkappella.

Music in its various sub-genres have become a technical commodity, an industry article. Composers have become technical workers looking after perfect execution and production.
01 - Wake Up
02 - Angry
03 - Full
04 - Never
05 - Dog In The Night
06 - Ha Ha Ha